Regular price
Sale price
$18.50
Unit price
per
Sale
Sold out
 Buy 2 Deodorant, get $4 Off
Vegan | Baking soda free | Aluminum Free | Plastic Free

* Packaging may varies
what ingredient in natural deodorant causes irritation? Mostly due the baking soda and aluminum or sometimes high percentage of essential oil. Sometimes it will develop sensitivity over time when using deodorant with these ingredients.
Now, Earth Melody Natural Deodorant formula actually caters to sensitive skin, especially for those suffering from skin irritations or discoloration after applying deodorant. Our Natural Deodorant for Sensitive Skin alleviates these issues for optimal comfort. This natural deodorant is formulated without baking soda and aluminum, and with the right percentage of essential oils or skin-safe fragrance oil, with the bonus packaged in environmentally-friendly cardboard.
Cardboard can be cut down and fully composable or recyclable. ( not water resistant, recommended to store away from water)

Odor Control Star Ingredients:
Elderberry extract can ease inflammation, reduce odor produced from bacteria, and fungus.
magnesium hydroxide effectively help neutralize odor
zinc rincinoleate effectively help neutralize odor
Scents:
Apple sage or Sweet Sage: obsession, sweet, fruity.
Coconut lime : a scent that remind you to wake up by the ocean.
Fresh Mint : fresh greenery, smell like a forest.
Lavender mint : combination of lavender , tea tree and lime.
Direction: push up the product from beneath. When done gently tap on a surface to let the tube slide down.

Net weight 2.2oz | 66g
Clean ingredients : Caprylic/ capric trigyceride ( fractionated coconut oil) , arrowroot powder, shea butter, candelilla wax, magnesium hydroxide, coconut oil, zinc rincinoleate, elderberry extract, essential oils / fragrance.



Care Instructions

Keep in dry, cool dark place, away from sunlight and heat source.
View full details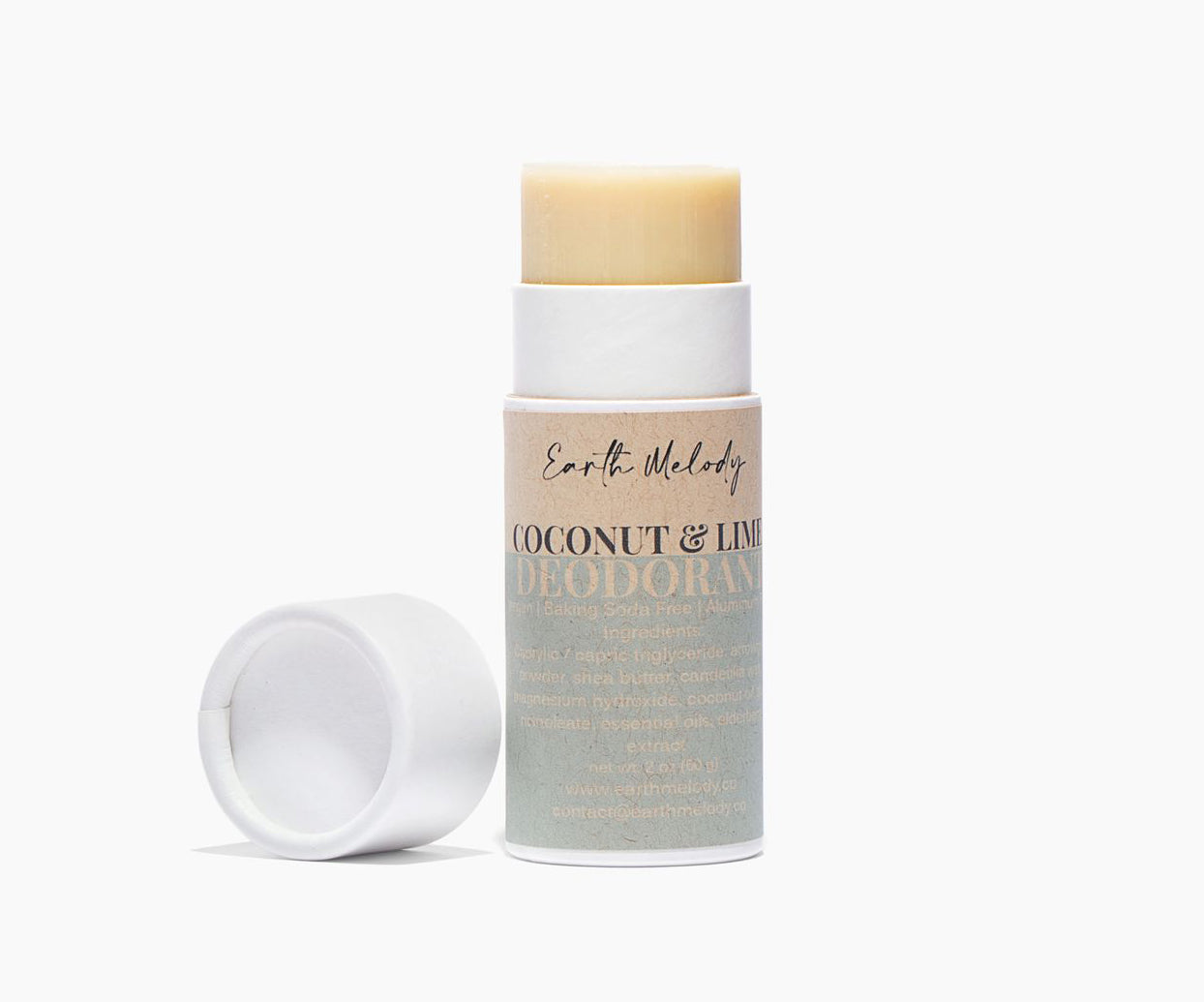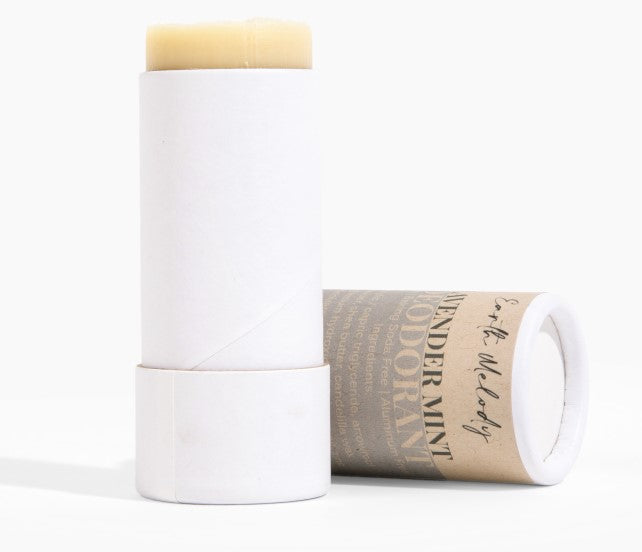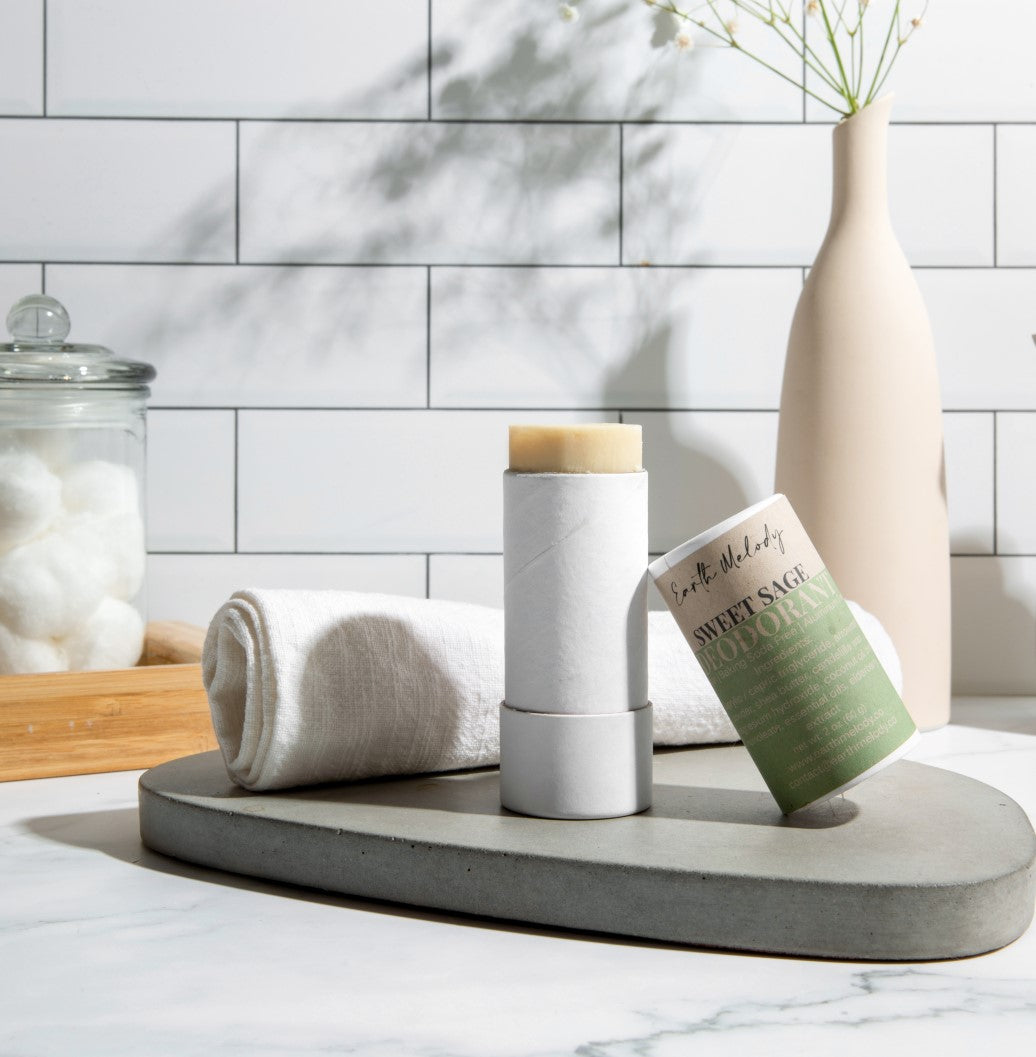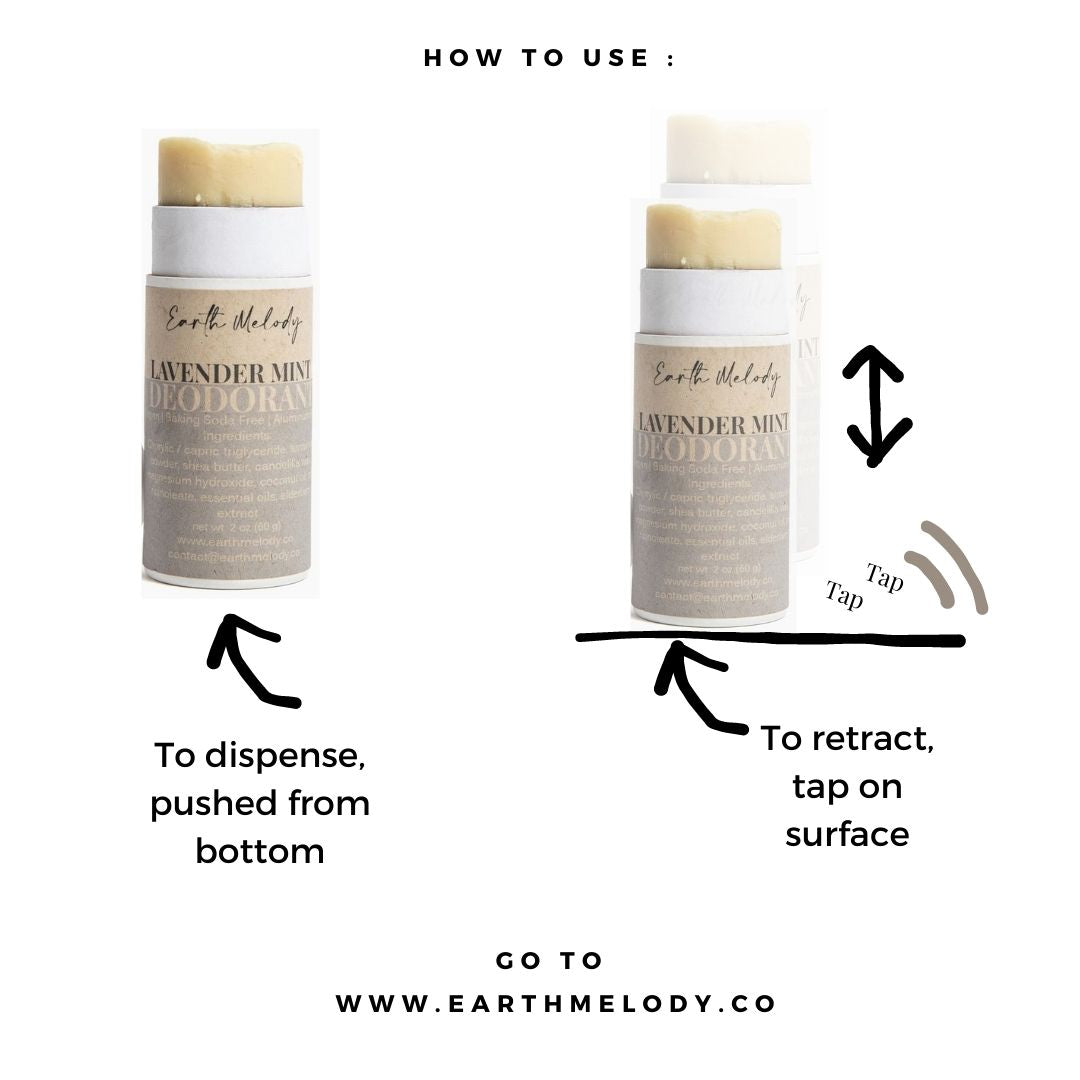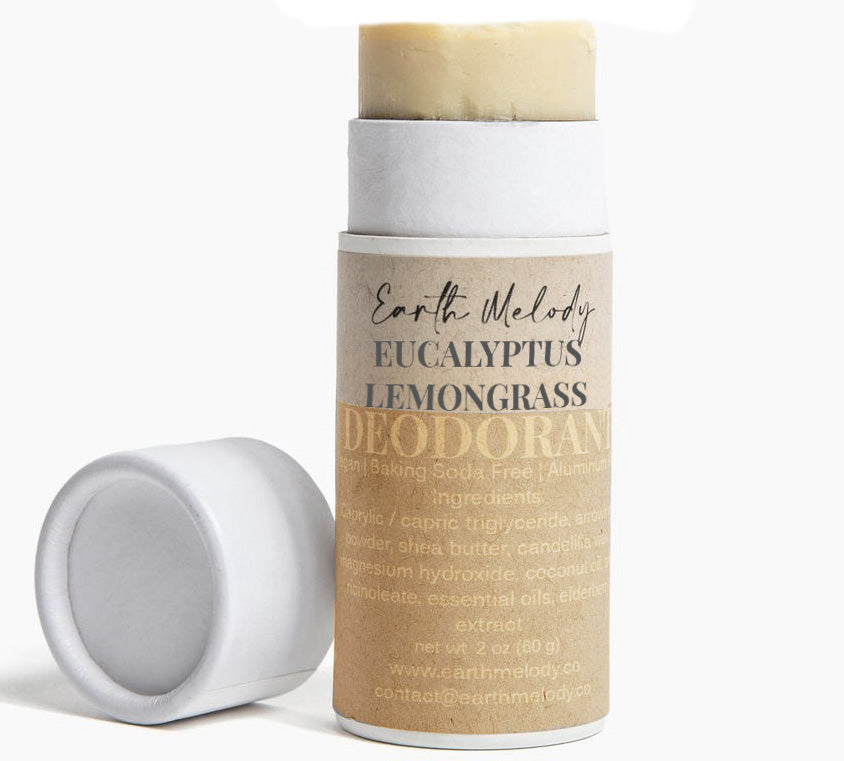 Free Shipping

Over $50.

Processing time is 1-3 business days depending on order volume. Order placed on Friday, will be processed on Monday or Tuesday.

Depending on the nature of product, we don't ship heat-sensitive products (such as body butter, solid lotions) from Wednesday to Friday. In that case, we will only ship via priority mail from USPS.

Shipping time 2-10 business days depends on the post office.

Shipping low waste:

All of our order are packed with recycled papers. We also reuse biodegradable packing peanuts, tape and bubble wraps, package for shipping if this come donated to us.